You're too kind! Thank you SO MUCH for saying such sweet things about our engagement photos. Part of me is reluctant to post more; I don't want you to get tired of our faces. But I do want to show you the last set, taken at Fort Houston, because Aaron did such a fantastic job with them. Aaron had never seen Fort Houston, but we asked him to shoot there because the place means a lot to us. This is where I plug Fort Houston!
Fort Houston
is a workspace for creative professionals and hobbyists. If you have big ideas but live in a tiny apartment, you need a Fort Houston membership! They have a wood shop, print shop, welding area, gallery space, and desk spaces. Soon, they'll have a maker space and 3-D printer, too: Keith has been working for months to set up their maker space. We've spent countless hours there together painting the maker room, installing new lighting, designing the desks, and generally making the maker room more awesome and functional.
We took these in a back hallway behind the main area of Fort Houston. It was filthy, but I love the gritty, industrial look--and I'm glad we took pictures in a place that means a lot to us. At this point we were sweaty and tired, we'd just been feasted upon by bugs, my hair had fallen flat, and I kind of just wanted to be finished, but it was still fun to be at Fort Houston.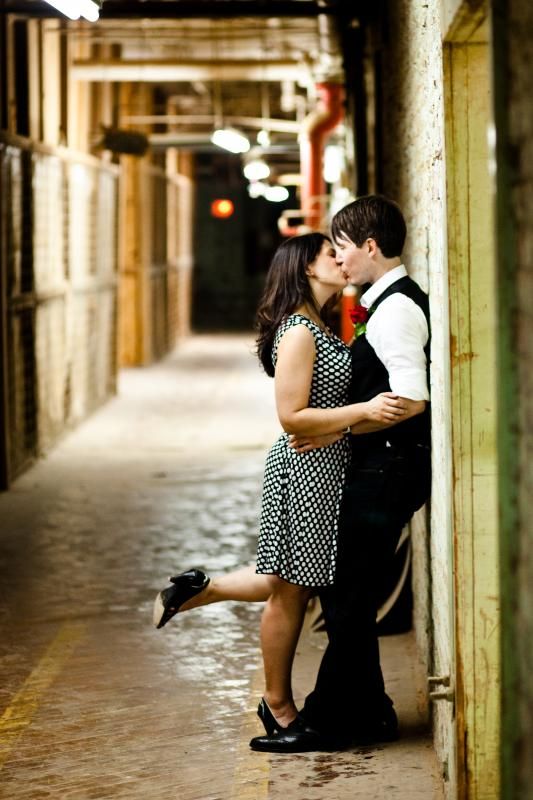 You know how I keep saying "This is my favorite!"? Well, this is ALSO my favorite!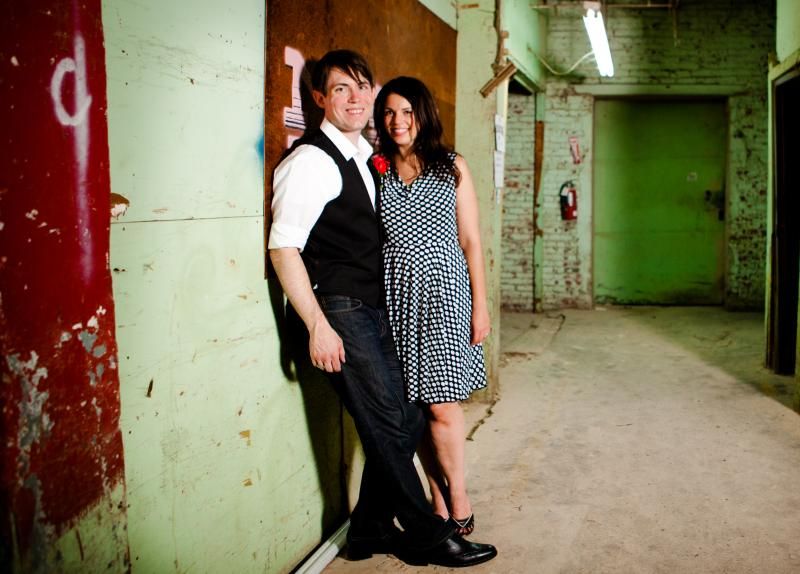 I absolutely love the color contrasts here: Mint and red? YES!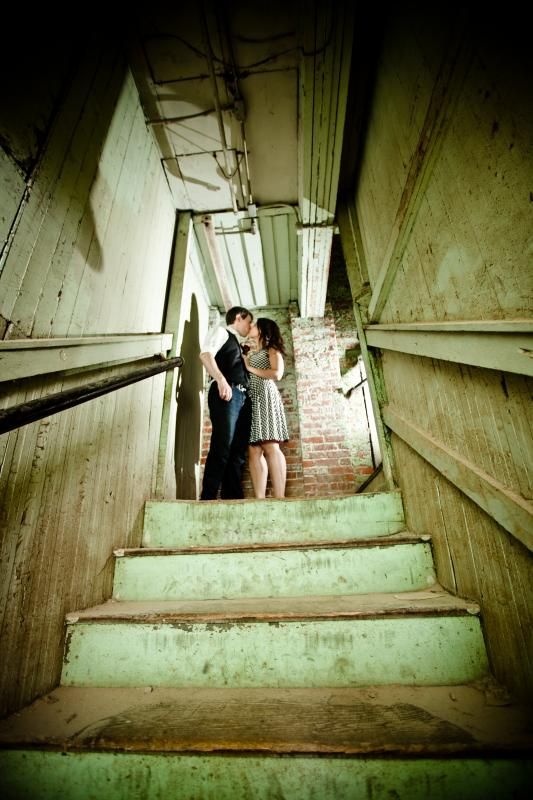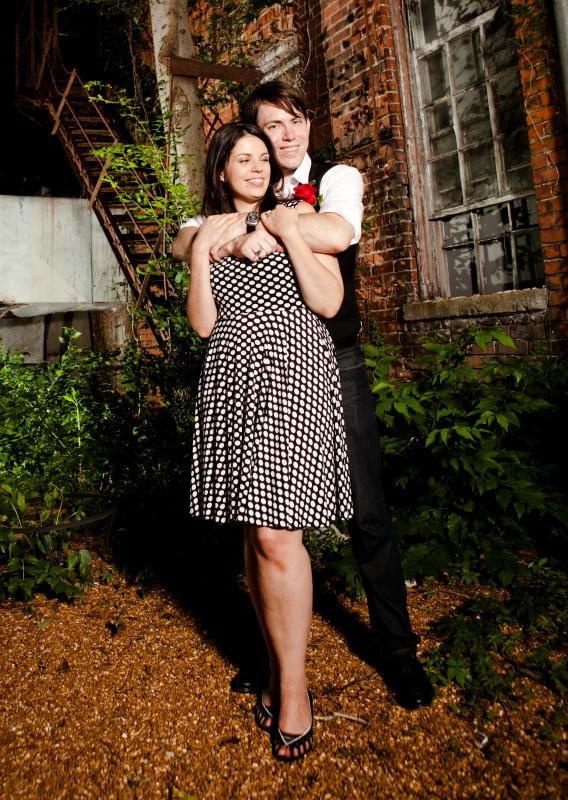 We didn't get great shots outside--the lighting was weird--but the backdrop is awesome, yeah?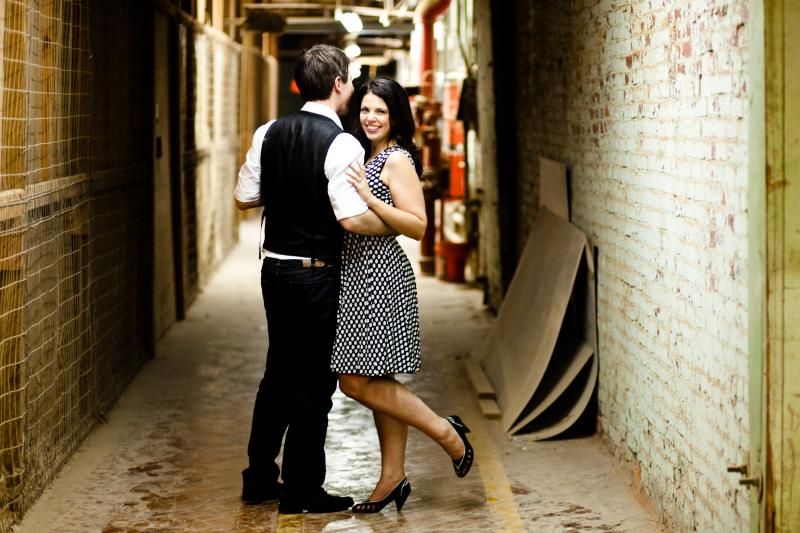 We learned some things during our session:
1. Loosely coordinate your outfits. They don't have to match perfectly, but colors that look good together will give you better pictures. Iron them the night before, too.
2. Wear more makeup than you think you should. I thought I was wearing WAY too much makeup that day, with LOTS of blush and eyeliner. But in the photos, I look bare-faced. Fail.
3. Bring just a few props. Bring something special to you, definitely! But remember that someone has to CARRY that stuff. I'm glad we just brought a few books.
4. If you're having an outdoor shoot, bring a pair of sneakers. I hiked up the Shelby Street bridge and scrambled down a picturesque embankment in my sneakers, then changed into my heels for pictures. Don't mess up cute shoes or hurt your feet.
5.
Wear bug spray.
More than a week later, I'm STILL scratching the chigger bites that I picked up during our shoot. Gross.
Do you have any photo session tips that I neglected to mention?