Thank you SO MUCH for your kind words regarding our first set of engagement pictures! I'm so glad you like them. Since the reaction was so good, I'll keep 'em coming. After we finished shooting at the Shelby Street Bridge, we hopped in Aaron's car and drove to a graffiti wall near Mercy Lounge that Aaron suggested. I'd never seen it, but I immediately liked it--especially the part of the wall that says
YOU ARE AWESOME
. HOW perfect is that?!
All photos by Aaron Yung Photography.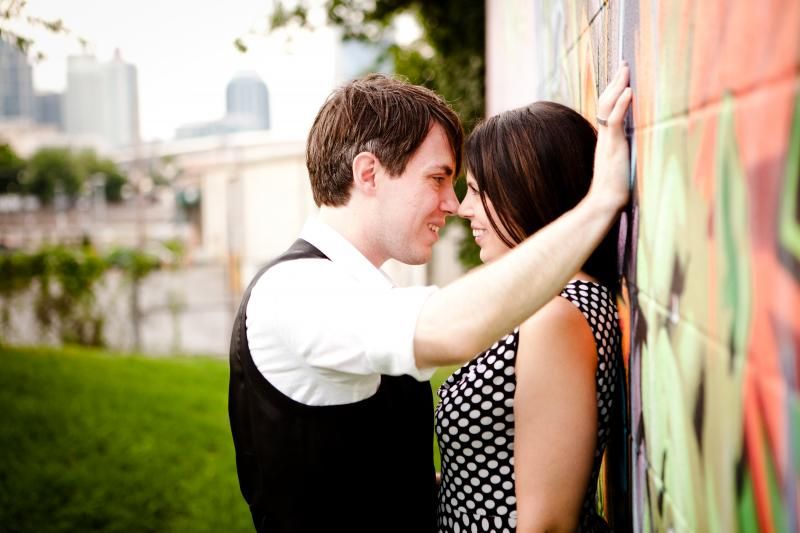 This is my favorite one.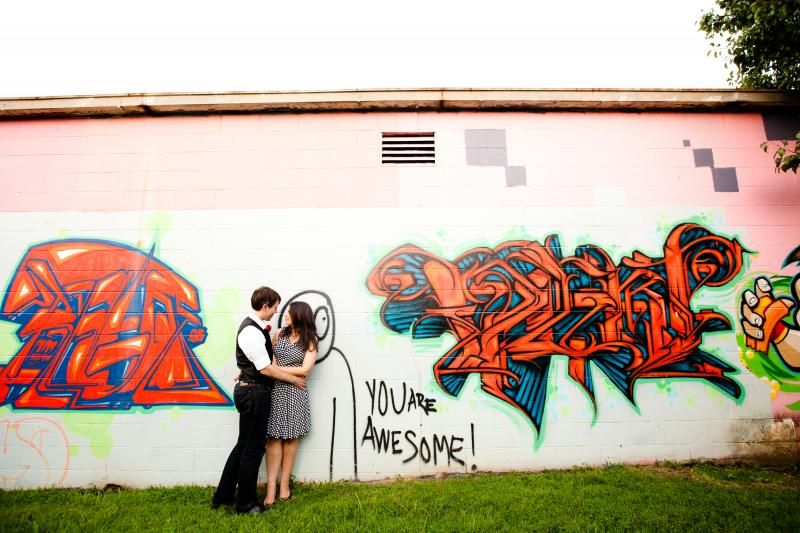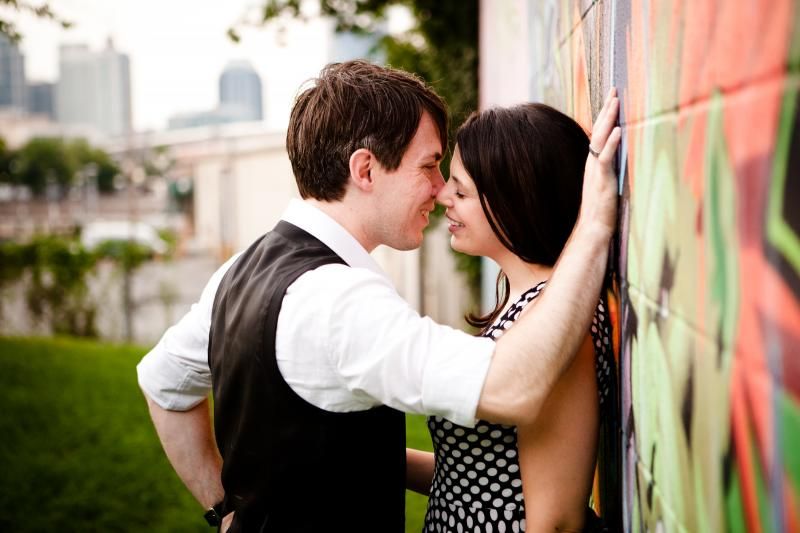 Except this is ALSO my favorite one!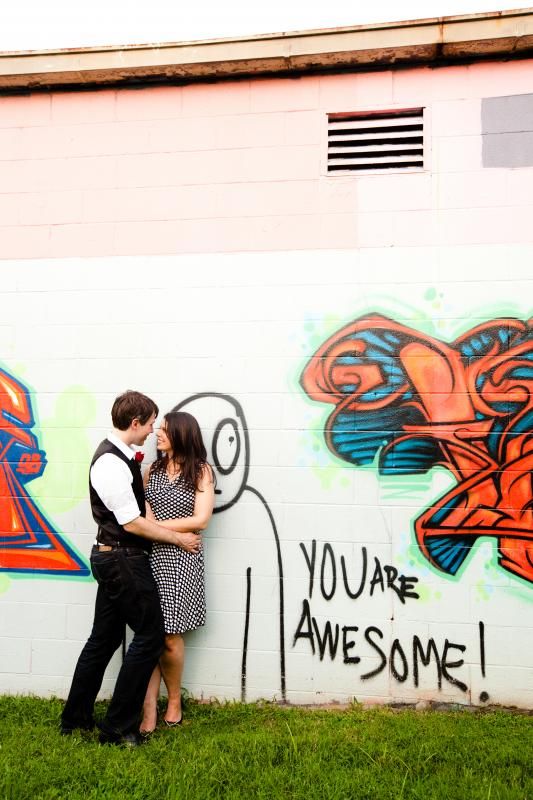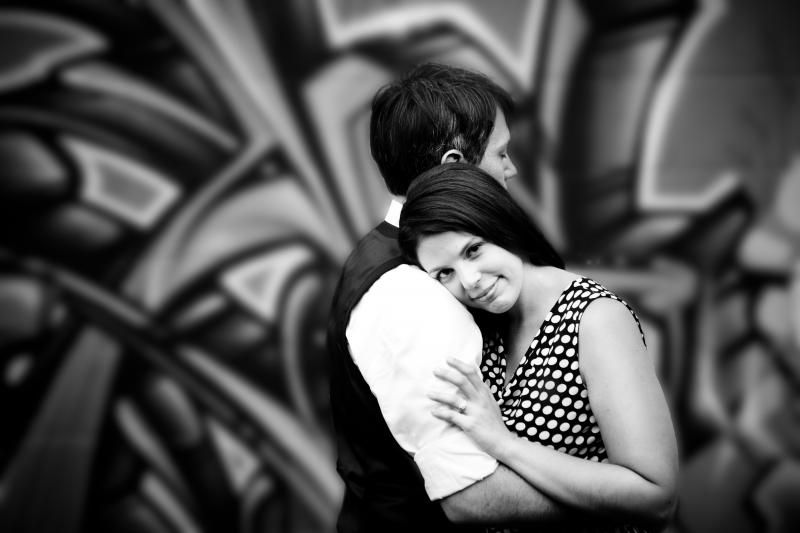 I learned two things from this portion of the photo shoot: Bring a practical pair of shoes, and wear LOTS of bug spray for an outdoor engagement shoot! We scrambled down a small embankment to get to the wall, and without my Clarks, I probably couldn't have gotten down there without falling. Once we were down there, the bugs were BAD. When we weren't posing, we were slapping at mosquitoes. We only stayed there a few minutes, but I LOVE the shots we got here.
You're probably getting sick of our faces, so I promise: Tomorrow's installment is the last!